GREATER NEW YORK VINTAGE WIRELESS ASSOCIATION
The web site of the Greater New York and Long Island Vintage Wireless Association.
We are the number one club in the New York Long Island region for collectors of antique and vintage Radios, TV's, Audio Equipment, and assorted electronic equipment.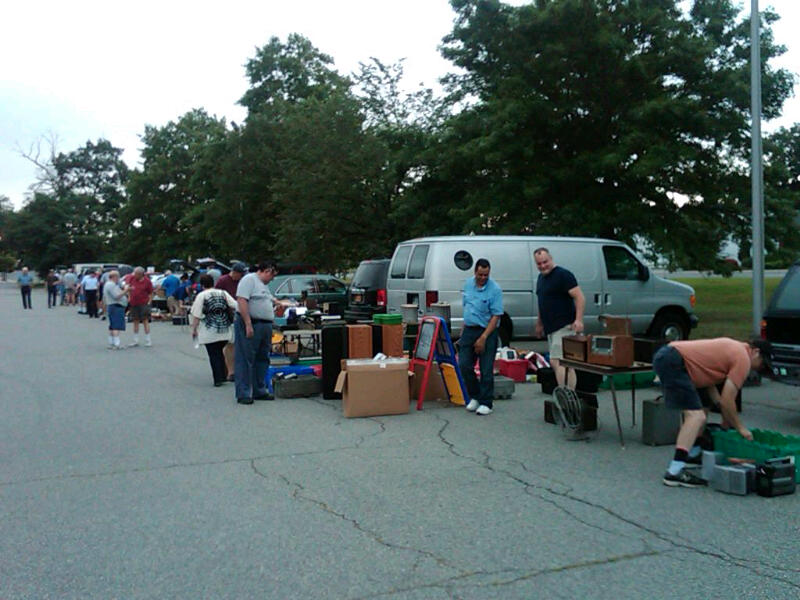 Upcoming swap meet dates for 2014/2015:
First Sunday of each month. Starts at sunrise.
THERE IS NO COST FOR BUYERS OR SELLERS!
April 6, 2014
May 4, 2014
June 1, 2014
July 6, 2014
August 3, 2014
September 7, 2014
October 5, 2014
November 2, 2014
December 7, 2014
January 4, 2015
February 1, 2015
March 1, 2015
To receive email reminders about our monthly Swap Meets please send your email address to: jonk@nyantiqueradio.org
For information contact:
Jim Koehler: 516-623-0035
Rich Lee: 914-589-3751
Jon Kummer: 516-944-0963. E-mail: jonk@nyantiqueradio.org
Last Updated: March 2, 2014